The Best Reflective Materials for Your Grow Room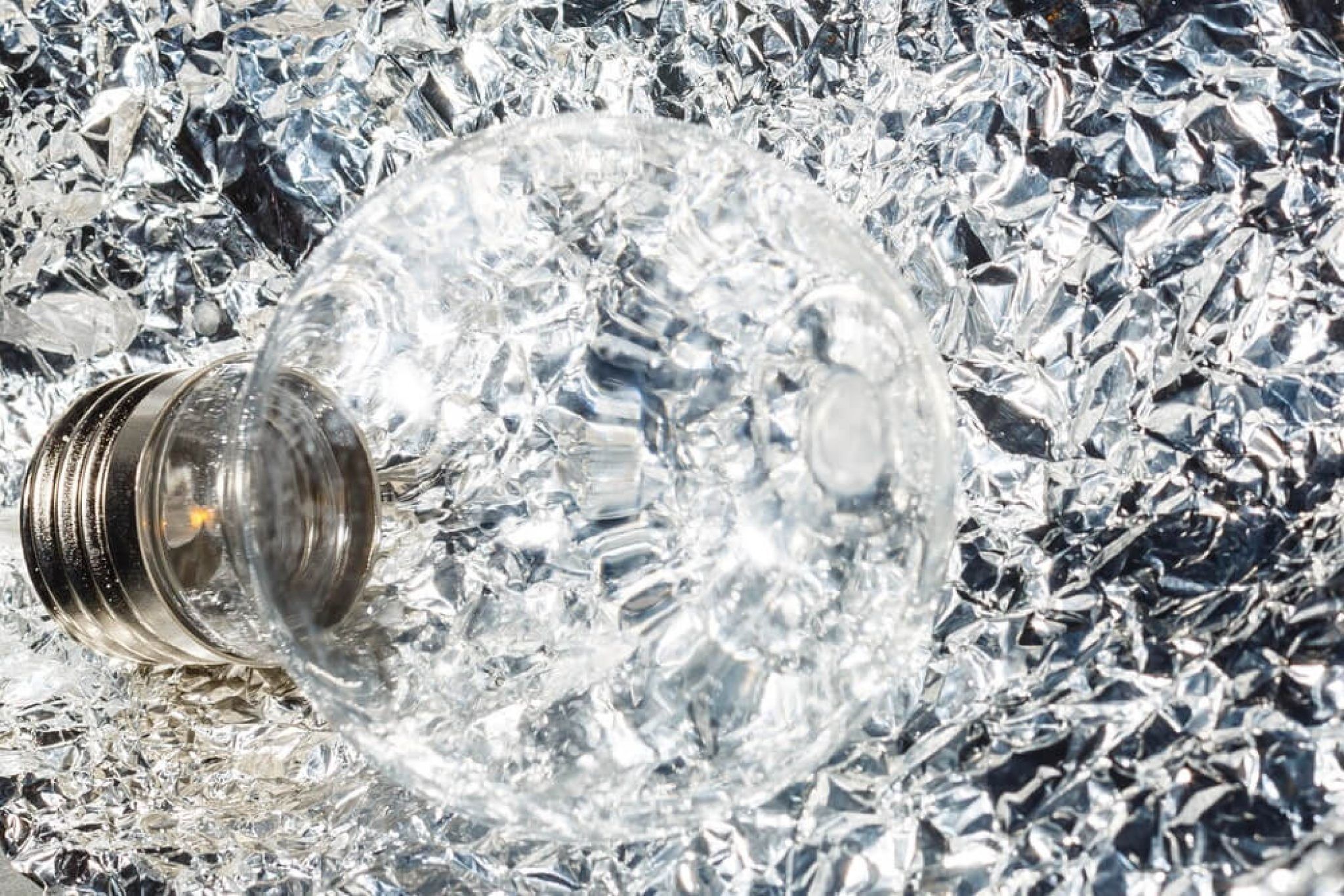 Beginner Grow Guide is a participant in the Amazon Services LLC Associates Program, an affiliate advertising program designed to provide a means for sites to earn advertising fees by advertising and linking to Amazon.com. If you click on a link on this site that takes you to Amazon, I will earn a small commission and help keep the lights on at no extra cost to you 🙂
Exposing your plants to sufficient light is one of the main battles in growing healthy and potent cannabis at home. While naturally the plants will crave strong sunlight, growing outdoors will oftentimes create more headaches due to inclement weather, bug infestation, or intrusion from animal life.
This has resulted in most home cannabis growth taking place indoors, either in a specified grow room or standalone tent or container (such as a spacebucket.)
While powerful lighting will be a key component, especially if you are working with limited space or a smaller budget, finding clever workarounds to increasing light exposure will prove to benefit both your plant growth and your bottom dollar. One of the most popular methods is to implement highly reflective materials around your plants.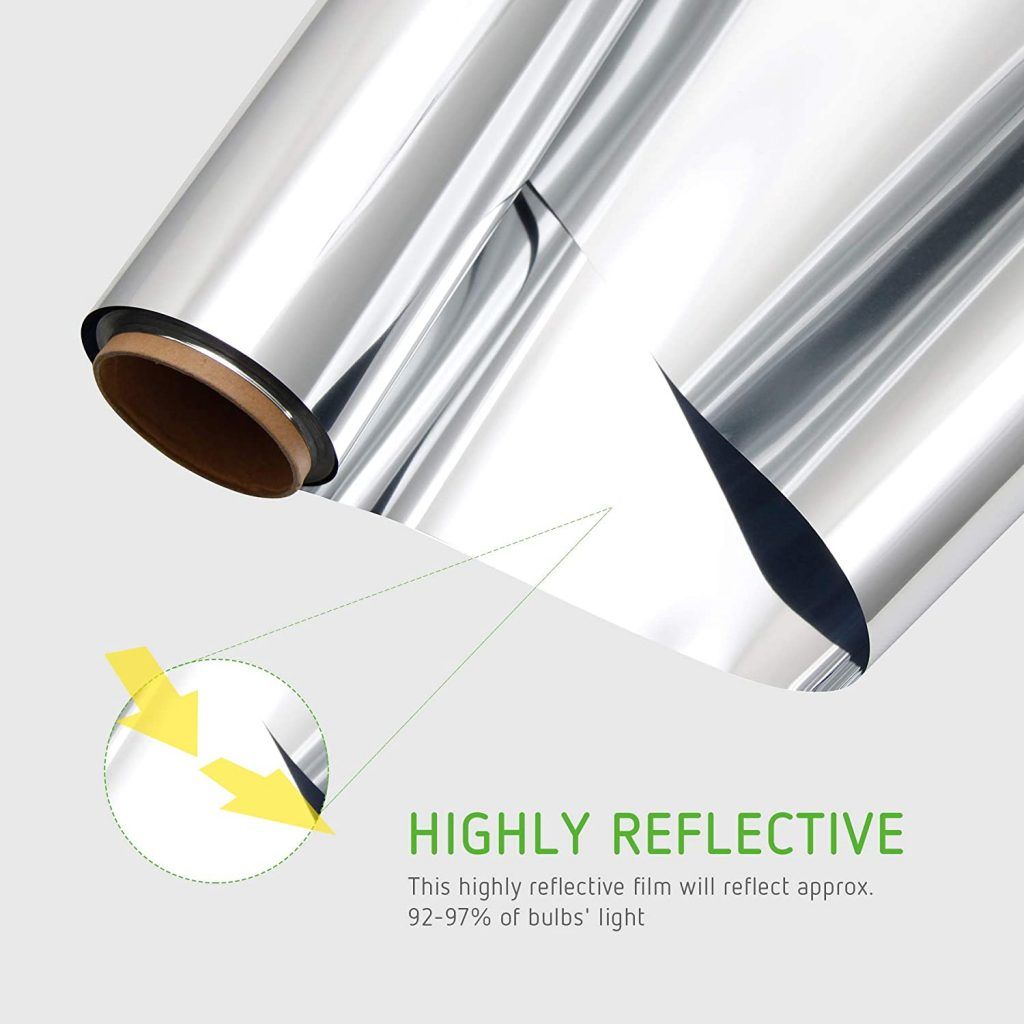 While this light source will be slightly diffused, not carrying the same power as direct lighting from an LED or HID lamp, it will increase the overall efficiency of electrical costs while also improving plant exposure.
Below we will touch on a few of the most popular reflective materials used for cannabis growth and the various pros and cons between the materials.
VIVOSUN 6 Mil Mylar Film
The VIVOSUN 4 x 50 foot mylar film roll comes in at 6 millimeters thick while featuring a diamond pattern design. With the reflectivity ranging between 92-97% efficiency, it seals 100% of light for increased exposure for your plants.
Waterproof, anti-corrosive, and resistant to high temperatures, this is a great material to line the walls of a grow tent or shed.
Pros
Highly reflective rating with zero translucency
Durable material, resistant against the harsh conditions inside a grow tent or room
Contains heat to enclosures
Affordable method for providing extra lighting to your plants
Cons
Has a distinct and unpleasant smell that doesn't seem to go away with time
Last update on 2023-11-10 / Affiliate links / Images from Amazon Product Advertising API
VIVOSUN Horticulture Highly Reflective Mylar Film
Another mylar film from VIVOSUN, this 4 x 100 foot material is 2 millimeters thick featuring a highly reflective finish. Similar to the above mentioned material, this also reflects 92-97% of light with a strong and durable build quality.
Withstanding temperatures up to 190 degrees Celsius, it is also puncture and tear resistant. An excellent lining for a grow tent, it will stand the test of time with its top tier durability.
Pros
Extremely durable, featuring a puncture, heat, and tear resistant build quality
Increases efficiency of lights, lowering electrical costs
Thin and light material, easily fitting most builds
Cons
Last update on 2023-11-10 / Affiliate links / Images from Amazon Product Advertising API
Earth Start Reflective Mylar Roll
Released from Earth Start, this is a similar mylar roll to the previous materials. 25 feet in length, this is 2 millimeters thick and is 100% light tight. Highly durable and featuring a metal finish on both sides of the roll, this material is also puncture and tear resistant.
Pros
Easy to maintain and clean
High reflectivity on both sides of the mylar
Very durable, offering puncture and tear resistance
Cons
There are debates as to whether or not both sides are completely "metalized"
Last update on 2023-11-10 / Affiliate links / Images from Amazon Product Advertising API
NAVADEAL Silver Reflective Mylar Film
Slightly different to the above mylar reflective materials, the NAVADEAL mylar film comes in a set of two 82 x 47 inch sheets. Boasting 100% environmentally safe materials, it is also highly reflective while maintaining the puncture and tear resistant durability.
With 95% reflectivity on both sides of the film, it also diminishes 'hot spots' while allowing for even light distribution.
Pros
95% light reflectivity
Highly durable, being both puncture and tear proof
100% environmentally safe material for outdoor and indoor use
Cons
Thinner than some of the other options, making it more difficult to work with
Last update on 2023-11-10 / Affiliate links / Images from Amazon Product Advertising API
Orca Grow Film
Released from ORCA, this is a plastic microfiber material with a 94% reflectivity with their patent pending crystalline design. Coming in at 54 inches by 100 feet, this roll is slightly more expensive than the other entrants on this list due to its unique design.
Pros
Built with high quality materials
Easy to clean without worry of damage
Full spectrum light deflection
Cons
Considerably more expensive than the other options
Last update on 2023-11-10 / Affiliate links / Images from Amazon Product Advertising API
Why is Light Reflection Important While Growing Cannabis?
The healthy growth of cannabis comes down to a few key components of which you are probably already well aware of. Proper watering, the addition of nutrients and fertilizers, and adequate light are all necessary steps to perfect when attempting to grow your own weed.
Obviously, if you are growing your own cannabis you have already considered the economic aspect in contrast to simply purchasing over the counter. Logically you are going to attempt to minimize material and overhead costs while growing your plants, allowing you to have larger amounts of weed for considerably less cost.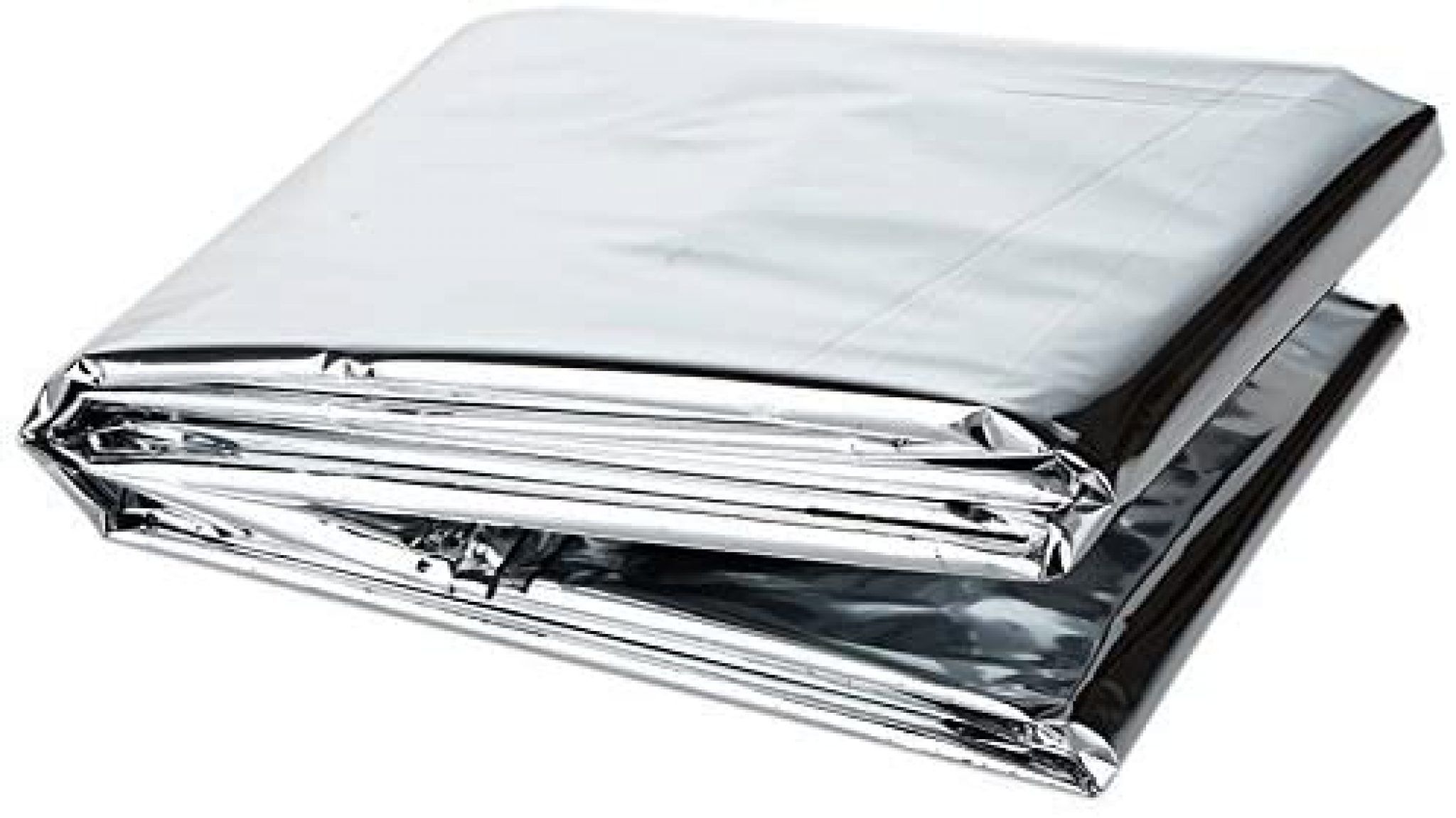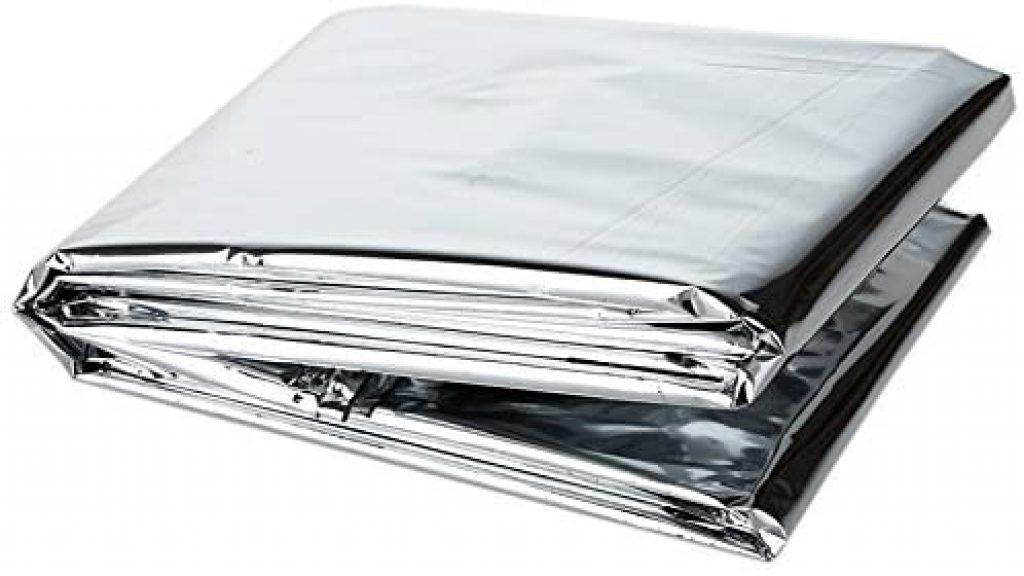 This is why implementing reflective materials in your grow tent or room is so important.
How Light Reflection Saves You Money
While it may seem counter intuitive, treating the light produced by your high powered lamps as if it were a finite resource will help illustrate the importance of including reflective materials. Reflective materials such as mylar will help distribute otherwise wasted light exposure, allowing you to expose your plants without the need for additional bulbs.
This not only saves on the cost of purchasing bulbs and lighting fixtures, both for the initial setup and the cost of replacement, but it also severely cuts the electricity costs incurred on a monthly basis. The types of reflective materials to consider are:
Mylar
Black and White (Panda) Foil
White latex paint
Materials to NOT use
More Light Will Result In Bigger Yields
While it may seem obvious, the reason we want to provide our plants with as much light as possible comes down to the overall production and yield. Not only will your plants be healthier and grow as expected, but you will produce more potent weed with bigger buds if the plants are lit properly.
Tips for Maintaining Your Reflective Materials
Although many of the materials are extremely durable, as we mentioned with many of the products above, there are some methods to maintain their ability to remain reflective over time and retain as much light efficiency as possible.
Ensure the mylar (or other reflective material) remains clean as this will ensure the highest amount of reflection
If possible, attach your materials to a flat wall for uniform light coverage of your plants
Ensure there are no wrinkles in your material, as this will create 'hot spots' which will prevent even light distribution and carries the potential to harm your plants
Final Tips
Keep in mind they key tenants of healthy plant growth when you are attempting to grow your own cannabis indoors. A consistent lighting and watering schedule depending on your strain, even and high powered light distribution through your lamps and reflective materials, and proactive monitoring of the health and growth of your plant throughout the various stages of flowering.
If you are vigilant about the care and health of your plant you will not only ensure a return on the financial investment, but a stronger and more potent yield when it comes time to harvest your plants.